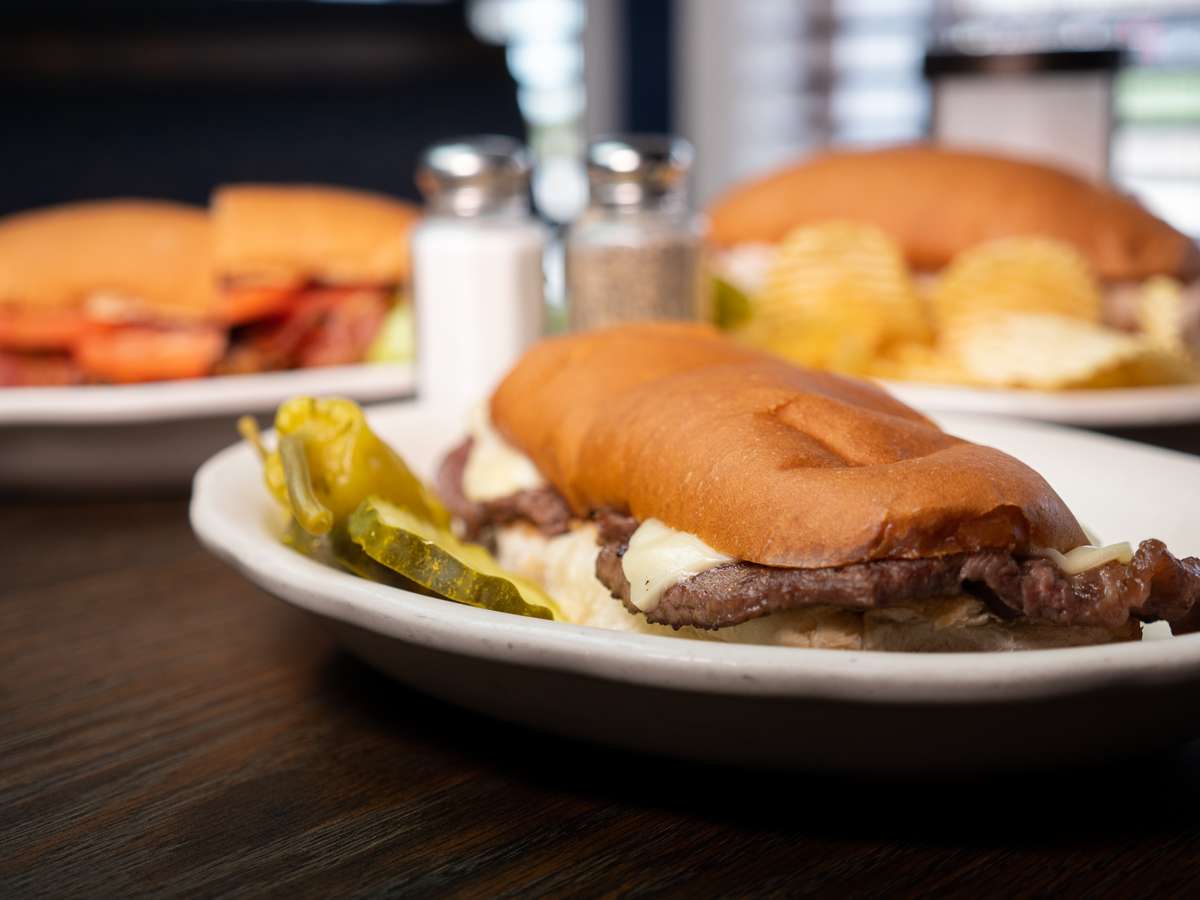 Kay's Restaurant
Woonsocket, RI
Welcome To Kay's
Thank you for visiting our site. Our customers are the heart and soul of our business. Simply speaking, there would be no us without you. We look forward to your visit.
Established in 1968, Kay's is known for our award winning sandwiches served in a more than comfortable atmosphere. With a full service bar and beautiful dining room, 
we are the perfect go-to location to catch up with family and friends.
2020 has brought outdoor dining and lot of new menu items to Kay's. 
Click the box below to see what 's happening today!
There's so much more than what's on our infamous napkin!!
Woonsocket, RI
1013 Cass Ave.
Woonsocket, RI 02895

Hours
Sunday:
12:00 pm - 10:00 pm
Monday - Tuesday:
11:00 am - 10:00 pm
Wednesday - Saturday:
11:00 am - 11:00 pm
Leave a Review
Leave a Review
"So....every time I come to Kay's, I tell myself I'm going to try something "new"...however, the steak sandwich is so damned good, I always end up ordering it! (Except in the summer, I like the tuna salad!) The best thing outside the food: the waitresses! They are super! And, kudos to the owner and staff for creating a really wonderful and imaginative outdoor addition in the middle of trying times. That's what makes "Kay's" stand out....which really means they are OUTSTANDING! (GiGi)"
"Absolutely amazing! Huge portion with freshly cooked bacon cut up and sprinkled all over the top. Delicious blue cheese dressing as well. Can't wait to get another one!"
"One of my go to items is the huge wedge salad with tons of bacon and blue cheese. I usually order it with a "side" or either the Shrimp Cocktail or Lobster Martini when I am being indulgent. This time out My partner and I ordered the Lasagna off the new specials extended menu along with the wedge and split the dishes between us. Perfect combo! Kay's has such great service and comforting atmosphere that it's hard to even consider another local restaurant on the occasions we decide to dine out!"
"Im visiting in RI and my sisters took me to Kay's today. They told me we were going to eat in an igloo. Needless to say I was a little apprehensive as the temps were in the 30s, but the igloo was nice and warm. Who knew you could enjoy that experience. It was great. What a fantastic concept. The wait staff was so nice, friendly, and efficient and as they say in Rhode Island, the food was wicked awesome."
"XX doesn't describe it.. more like TRIPLE XXX. This sandwich is scandalous, gargantuous, tomat-astic... oh boy yumm. I ordered one to go for the next day."
"So....every time I come to Kay's, I tell myself I'm going to try something "new"...however, the steak sandwich is so damned good, I always end up ordering it! (Except in the summer, I like the tuna salad!) The best thing outside the food: the waitresses! They are super! And, kudos to the owner and staff for creating a really wonderful and imaginative outdoor addition in the middle of trying times. That's what makes "Kay's" stand out....which really means they are OUTSTANDING! (GiGi)"
"Absolutely amazing! Huge portion with freshly cooked bacon cut up and sprinkled all over the top. Delicious blue cheese dressing as well. Can't wait to get another one!"
"One of my go to items is the huge wedge salad with tons of bacon and blue cheese. I usually order it with a "side" or either the Shrimp Cocktail or Lobster Martini when I am being indulgent. This time out My partner and I ordered the Lasagna off the new specials extended menu along with the wedge and split the dishes between us. Perfect combo! Kay's has such great service and comforting atmosphere that it's hard to even consider another local restaurant on the occasions we decide to dine out!"
"Im visiting in RI and my sisters took me to Kay's today. They told me we were going to eat in an igloo. Needless to say I was a little apprehensive as the temps were in the 30s, but the igloo was nice and warm. Who knew you could enjoy that experience. It was great. What a fantastic concept. The wait staff was so nice, friendly, and efficient and as they say in Rhode Island, the food was wicked awesome."
"XX doesn't describe it.. more like TRIPLE XXX. This sandwich is scandalous, gargantuous, tomat-astic... oh boy yumm. I ordered one to go for the next day."
"So....every time I come to Kay's, I tell myself I'm going to try something "new"...however, the steak sandwich is so damned good, I always end up ordering it! (Except in the summer, I like the tuna salad!) The best thing outside the food: the waitresses! They are super! And, kudos to the owner and staff for creating a really wonderful and imaginative outdoor addition in the middle of trying times. That's what makes "Kay's" stand out....which really means they are OUTSTANDING! (GiGi)"